The moment the first smartphones entered our everyday life, mobile phones became an essential part of it. They are now the source of entertainment, the main communication mediator and since recently they have even become a tool of professional activity as well.
Some time ago we took a small quiz just to find out how exactly the mobile devices affect people's everyday work productivity. It is worth noticing that 70% of participants mentioned that the ability to work outside the office thanks to mobile technologies has proven very useful in a hectic everyday schedule. And 45% of all the participants pointed out that they use 5 apps on the regular basis to keep their productivity on the highest possible level.
That is exactly why we decided to compile a list of the best iOS and Android apps to help you boost your creativity and keep your productivity running the whole day!
1. Pocket
Pocket service is our long time favorite tool for saving the best article for later. It works in a pretty simple and clear way: with a help of a special extension and a bookmark tool you save a link to the article you're interested in, and then you can go back to reading it in the most convenient way for you using the online service or its mobile version. However this isn't the end of Pocket's options, it has so much more in store.
To check out all of its cool features, get it for your Android or iOS device and enjoy reading and discovering some of the most interesting stories on the web!
2. Evernote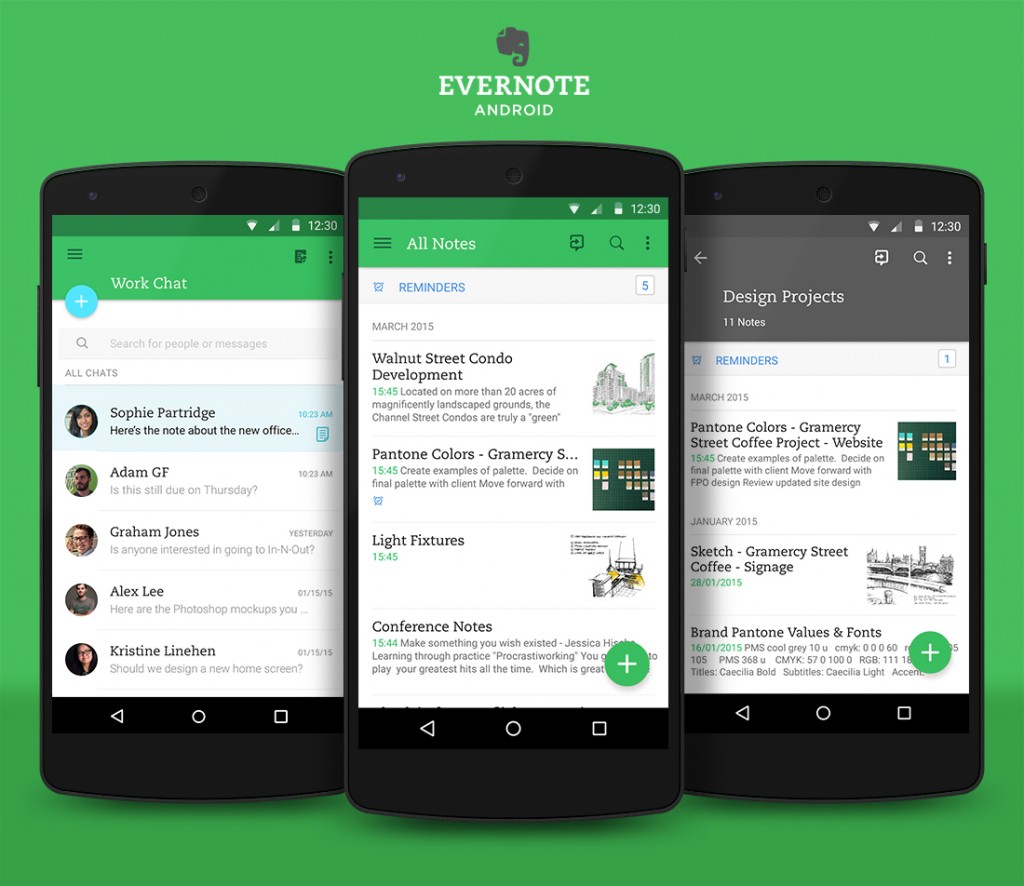 Evernote is probably not a secret to anyone these days! But still, it's an amazing e-notebook that you always have with you. You install it on your computer, mobile and tablet and starting from that moment all of your data is synchronized between all of your devices automatically. Added something from your computer? It's already on your phone and your tablet as well! Downloading a photo from your phone? No problem, you can easily do it through Evernote in a blink of an eye. Save literally everything in the form of the notes.
Available on Google Play Store and AppStore.
3. Notification Toggle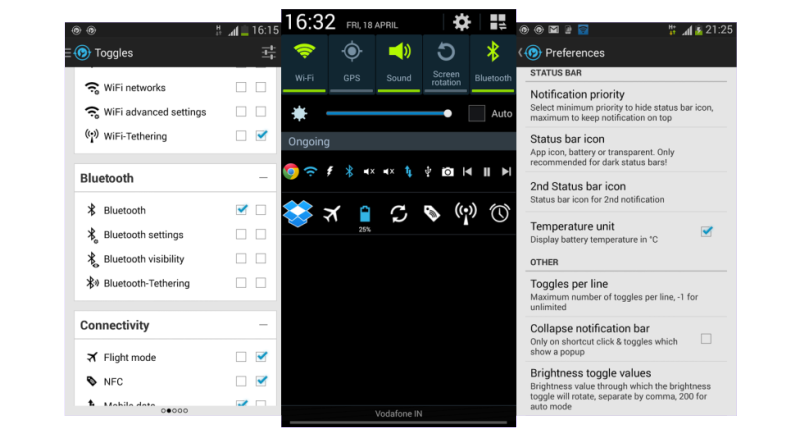 Super cool app for adjusting and customizing your Android device. Switch quickly between WiFi and Bluetooth, turn on the silent mode, control screen brightness and create the shortcuts to your most used apps.
Available in Google Play Store.
4. Paper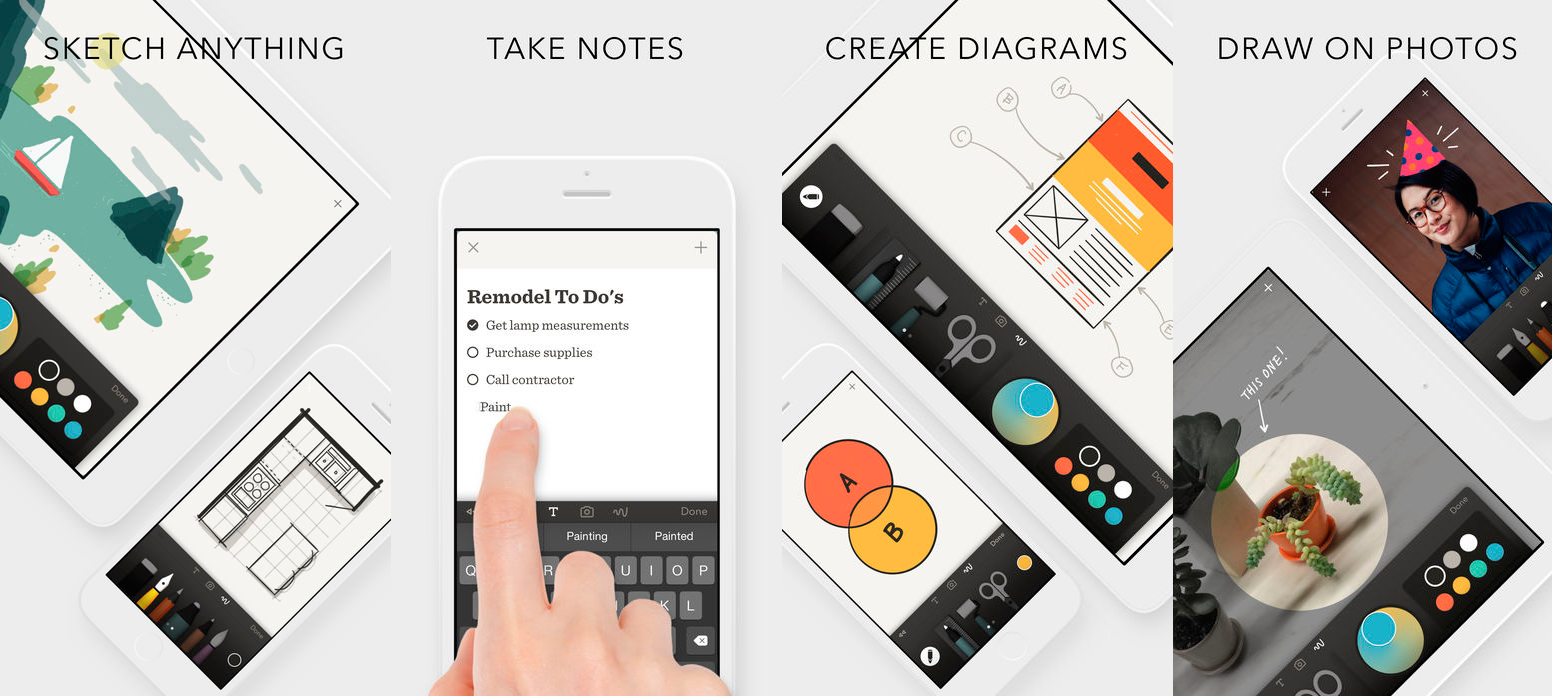 Paper is basically a sketch album. This is an incredibly beautiful app with the help of which you can make sketches of your ideas on your iPad and save them for later. It also has a special Pencil that is responsive to the pressure force.
The app is free for iPads and is available on AppStore.
5. NotesPlus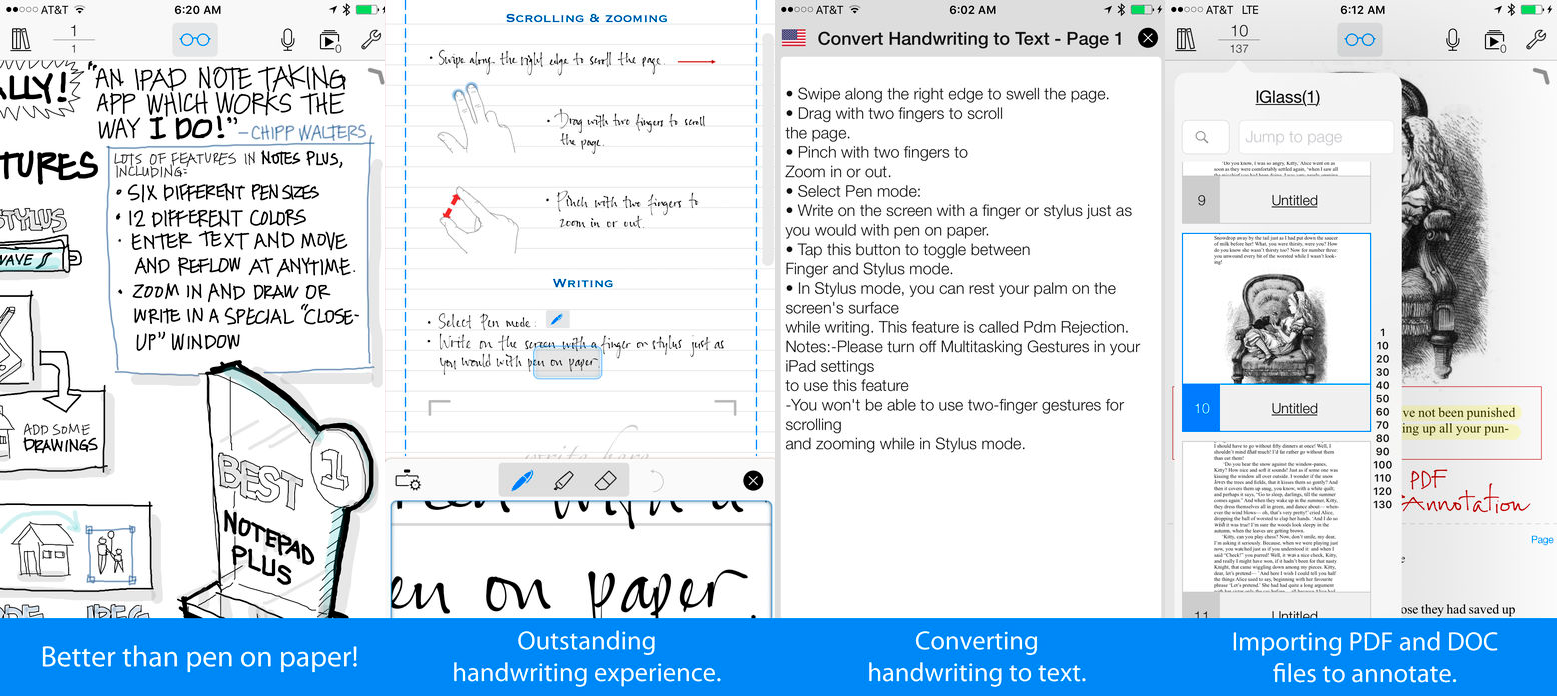 If you are a fan of making notes the old-fashioned way by means of pen paper, then this very app is exactly for you. It turns the handwritten notes – text and screen sketches – into a typed text and images (for instance, if you draw a triangle the app will recognize the shape). To save a text or an image all you have to do is circle it.
You can get this app from the AppStore .
6. Be Focused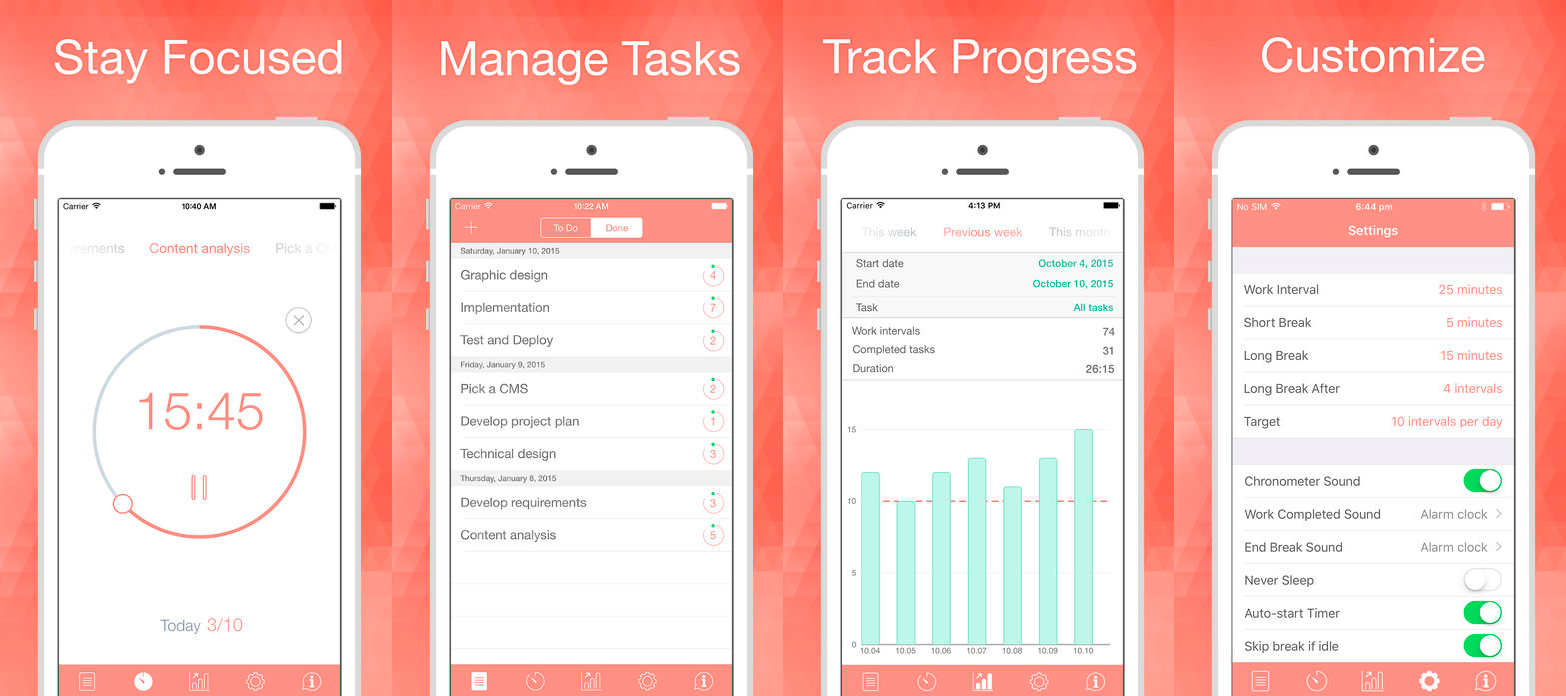 Be Focused is a great app for remaining concentrated during your work. It sets the work interval and then gives a short break, thus you get a surprisingly increased working potential.
Available on AppStore for free.
7. Good Reader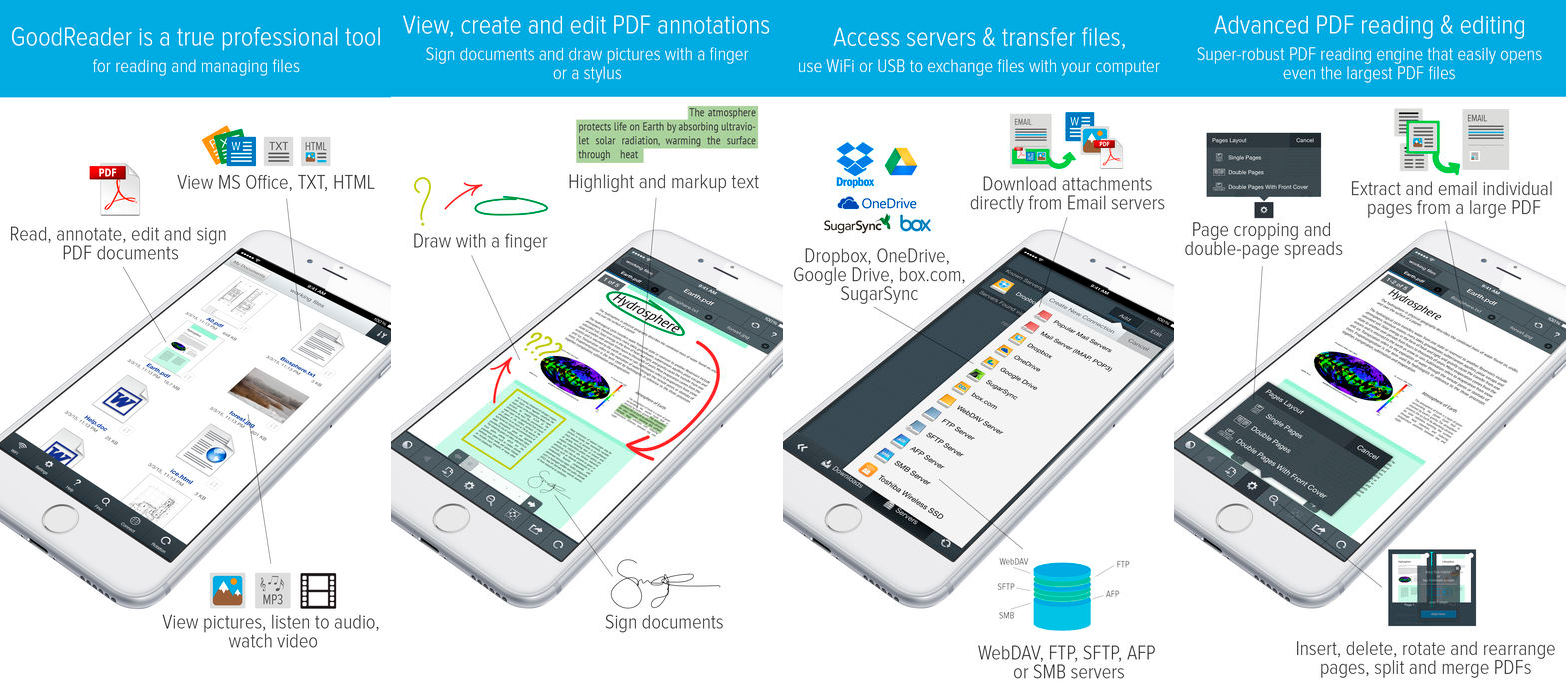 A very useful app for reading files. You never know when you might have to open a heavy PDF file or a text document. This app is great for opening and working with most of the popular formats and you can also add notes, stickers, underline text and images.
You can get this reader for AppStore.
8. Day One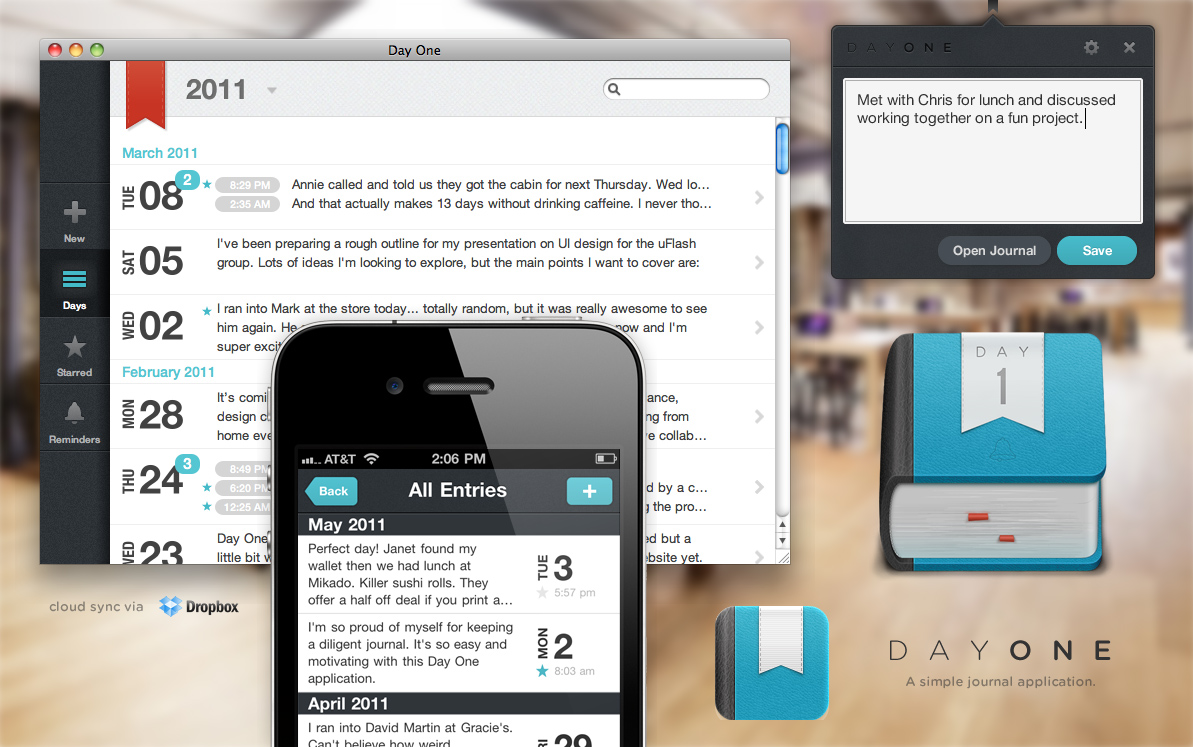 A perfect app for online-journal lovers. Beautiful design makes it even more exciting to save your everyday life moments and once-in-a-lifetime events. You can easily sync your journal between all of your Mac and iOS devices to always have your journal with you wherever you go.
Available on AppStore.
9. Streaks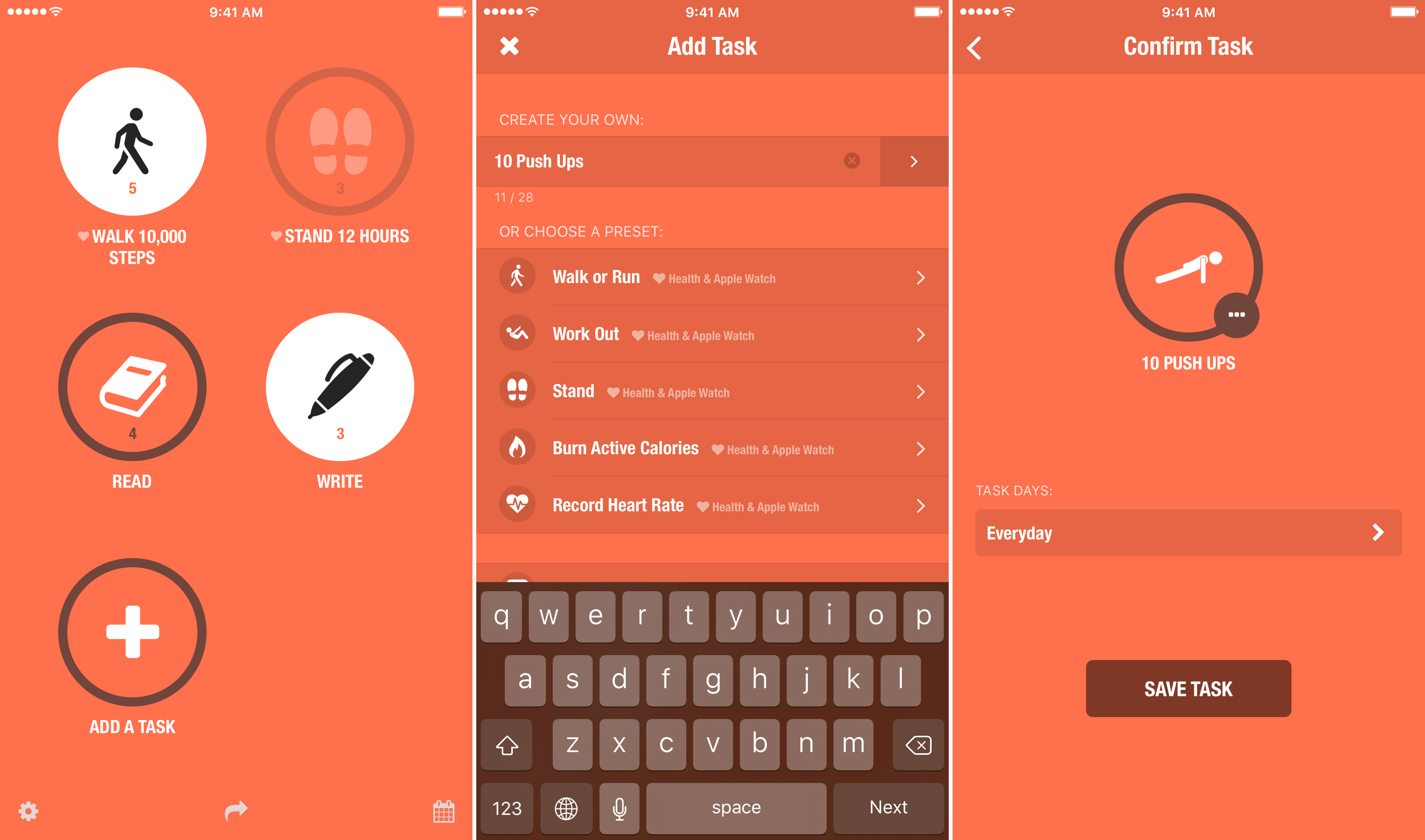 One of the best apps of 2015. Streaks will help you cultivate the best habits, by encouraging you for the range of everyday activities from the planned list.
Available for Android, iOS and Mac .
10. Quip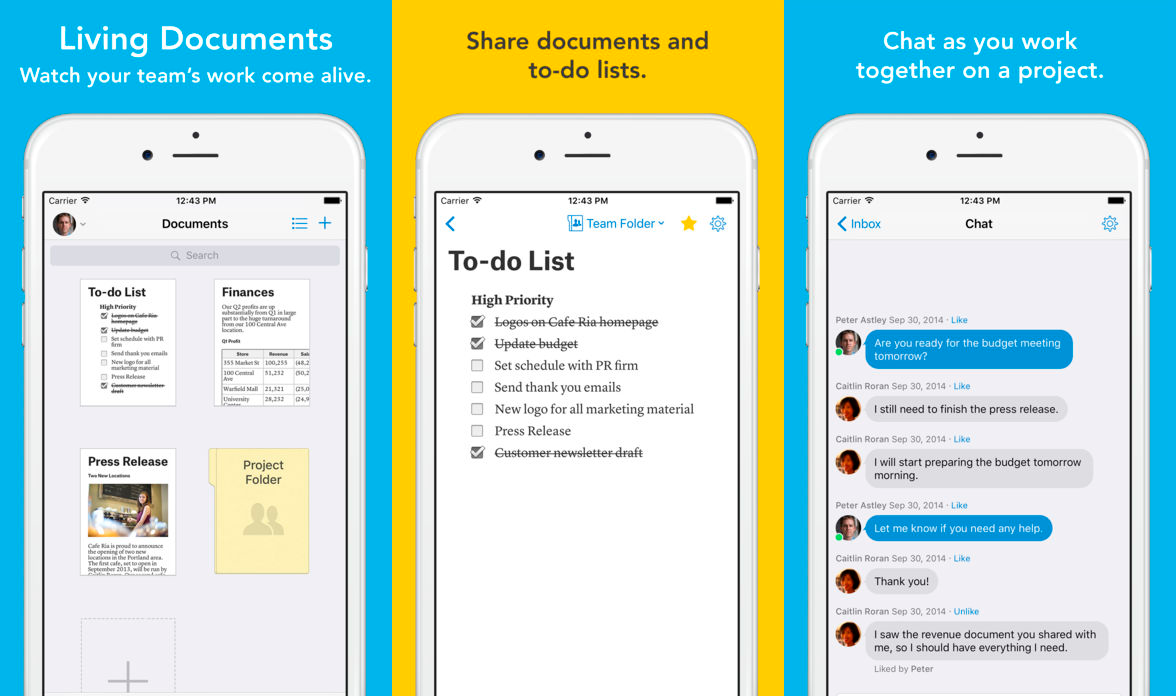 Quip is an alternative to the Microsoft Package for iPad and iPhone. The app was created by Bret Taylor former Facebook's chief technology officer. With the help of the app you can easily create and edit documents, spreadsheets, presentations and it also has a messenger for communication.
Available on AppStore and Google Play Store.
11. Forest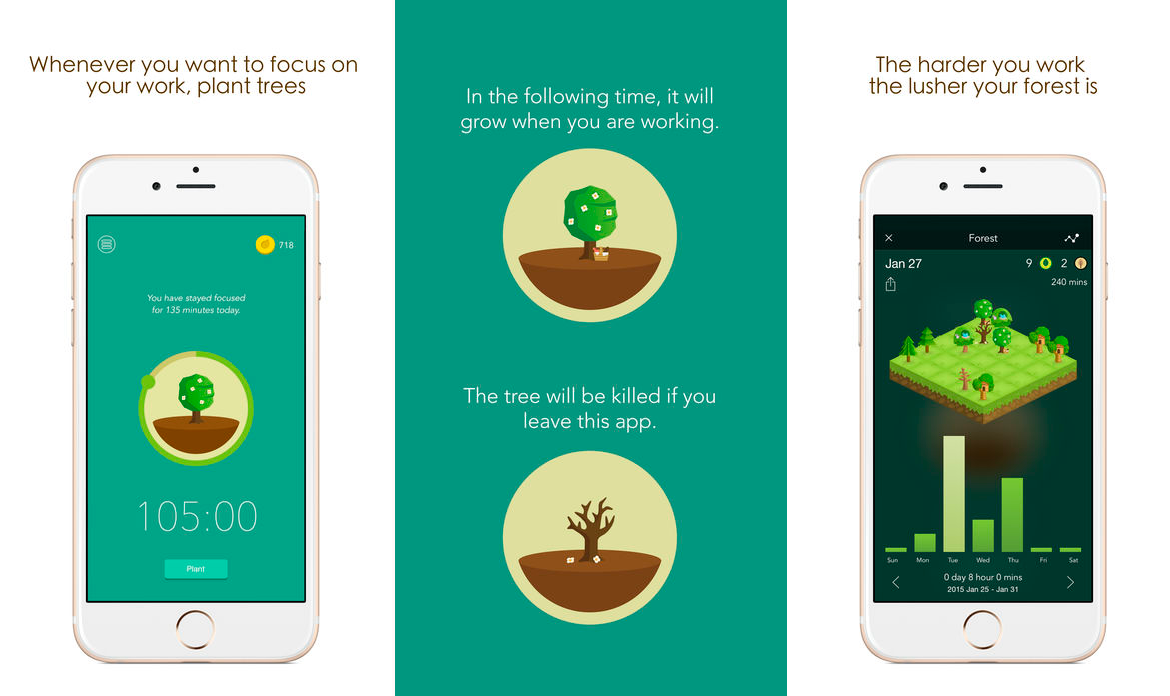 Forest is a meditation app that will help you concentrate on important tasks. Leave the app running for 30 minutes to plant and grow a tree. The moment you close the app to go check Facebook or Instagram will be the moment your tree will start to dry-up and die eventually.
You can get this app for your Android device  or your iOS device.
12. Workflow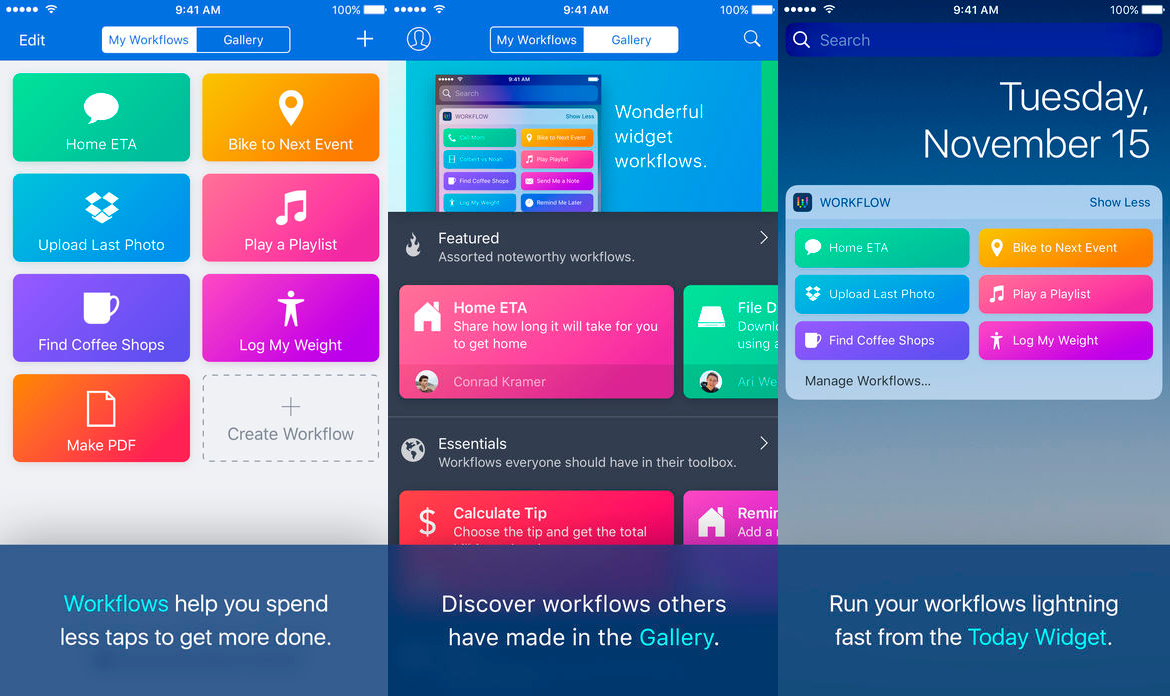 Workflow is our favorite app that has earned a status of an editor's choice. It automatically performs such functions as getting GPS instructions, calling "Uber" to get you right home or to the next following meeting, uploading you latest photo to the Dropbox and so on.
Get this app for free on AppStore.
13. Pushbullet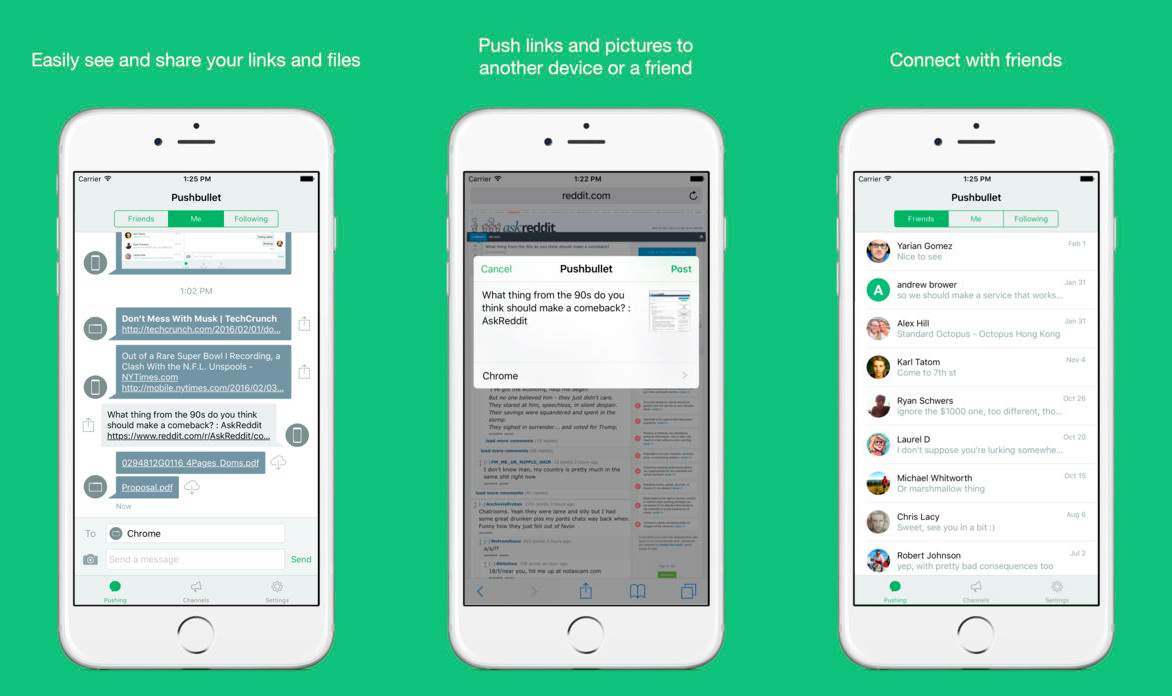 Exchange files and links between your Android devices, send and receive SMS, WhatsApp and Facebook messages and other mobile notification that might pop up on your PC.
The app is available on Google Play Store and AppStore.
14. Mindly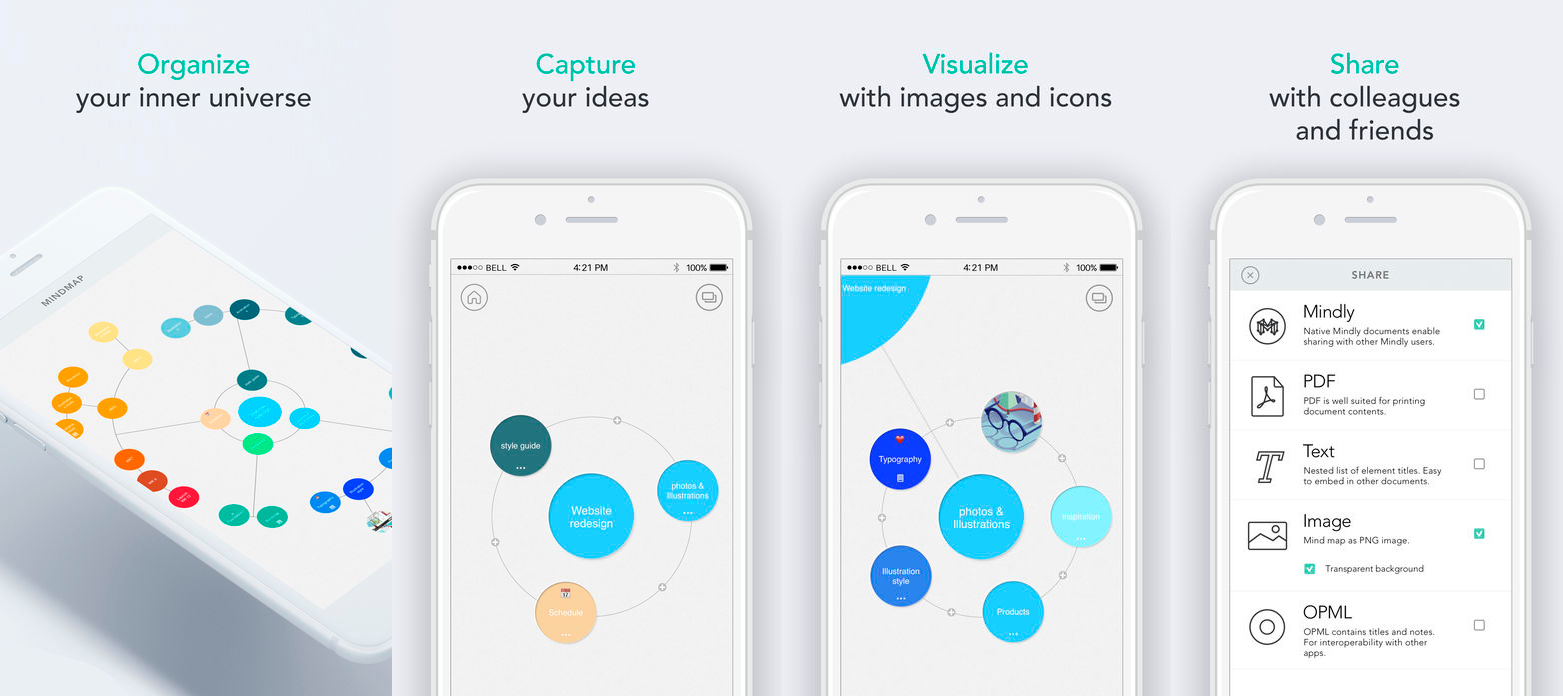 Come up with ideas, organize your thoughts and plan your projects with the help of visual tools. Create a mind map of the project and attach notes and images to it, choose color schemes, sync it with Dropbox and export the end result in PDF.
Available on Google Play Store  and AppStore.
15. Vesper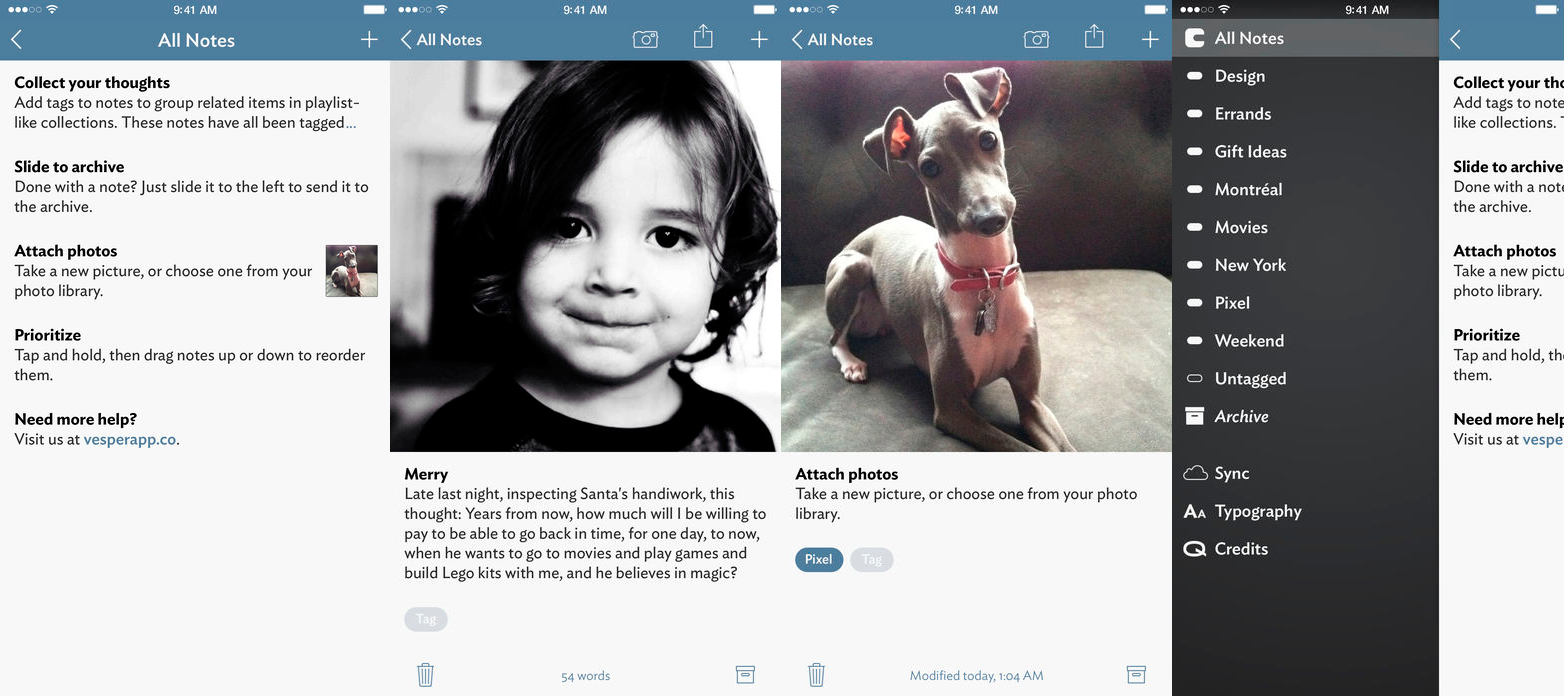 Vesper is an app for writing down your thoughts and ideas or literally everything that you would want to remember. Notes that are connected can be sorted by tags, sent to the archive, and synced though the Vesper account.
The Vesper app is available for download on App Store.
And what are your thoughts on this matter? Share what apps you would add to the list and which are the best for you below in the comments!
Stay productive,
MWTemplates team!
http://modernwebtemplates.com/wp-content/uploads/2017/09/featuresimage.png
317
843
George Rich
http://modernwebtemplates.com/wp-content/uploads/2016/09/logo-1.png
George Rich
2017-09-12 10:36:34
2017-09-12 12:25:07
Best Mobile Apps for Productivity